We print to order both pre-designed and animal specific models of skulls, spines and long bones. Our library is extensive and includes breeds of different species with size and anatomic variation. We can create a model specific to a CT or MRI that you acquired. Our models are used for surgical preparation and teaching and pre-created surgical corridors can be simulated by our engineers.
Anatomic Models and Novel Solutions
DOMINIC (NICK) THOMPSON, JR.
Nick is a Staff Scientist at Washington University School of Medicine; Department of Surgery.  He works in the division of Minimally Invasive Surgery's Bio-Materials Lab and has an expertise in 3D modeling/printing.
His most notable work is creating 3D prosthetic arms for children and customized surgical tools to advance surgical research. Nick Consults on many of the more complicated models and he enjoys the novel challenges veterinarians face because of the variations in their patients.
Nick is not only the primary engineer of 3DVP, he's also a client!  Nick and Jill own Toby, a 10 year old domestic shorthair with a benign meningioma brain tumor. 3D printing technology was used to identify the site of the tumor within the skull and form a skull cap. Toby has done well nearly 3 years post-surgery and lives with the Thompsons two other cats Sheeba and Asia. In his spare time Nick plays Bass in a local rock band.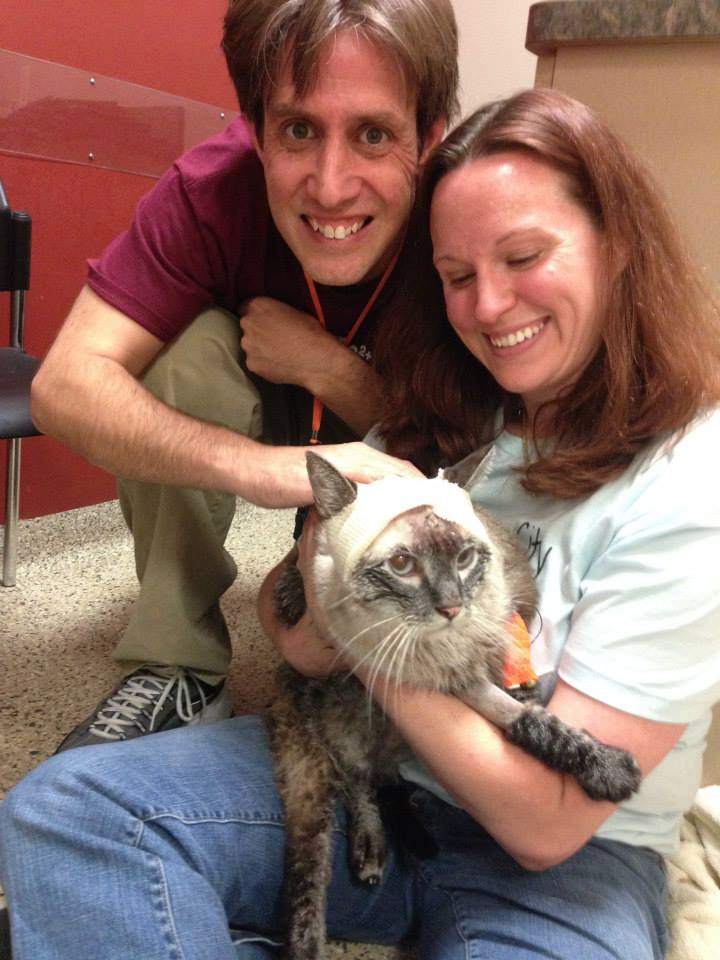 Fred Wininger
VMD MS DACVIM (neurology)
Dr. Wininger joined VSS because of his desire to work more closely with his animal patients and their owners. Dr. Wininger prides himself on his compassionate care and is strongly bonded to his patients and clients. Dr. Wininger's wife Brandie is a professional chef and in their free time they enjoy exploring all of the wonderful restaurants St. Louis has to offer. At home, they have two dogs (a dachshund of course), a cat, 3 chickens and a large saltwater reef tank.
A Diplomate of the American College of Veterinary Internal Medicine (Neurology), Dr. Fred Wininger has extensive training and experience with both medical and surgical neurology. He specializes in the diagnosis and treatment of diseases involving the brain, spine, nerves and muscles.
Dr. Wininger graduated Summa Cum Laude from the University of Pennsylvania College of Veterinary Medicine in 2005. After concluding a rotating small animal medicine and surgery internship at the University of Georgia, he completed his neurology/neurosurgery residency at Washington State University, concurrently earning a Master of Science in Neuroscience in 2009.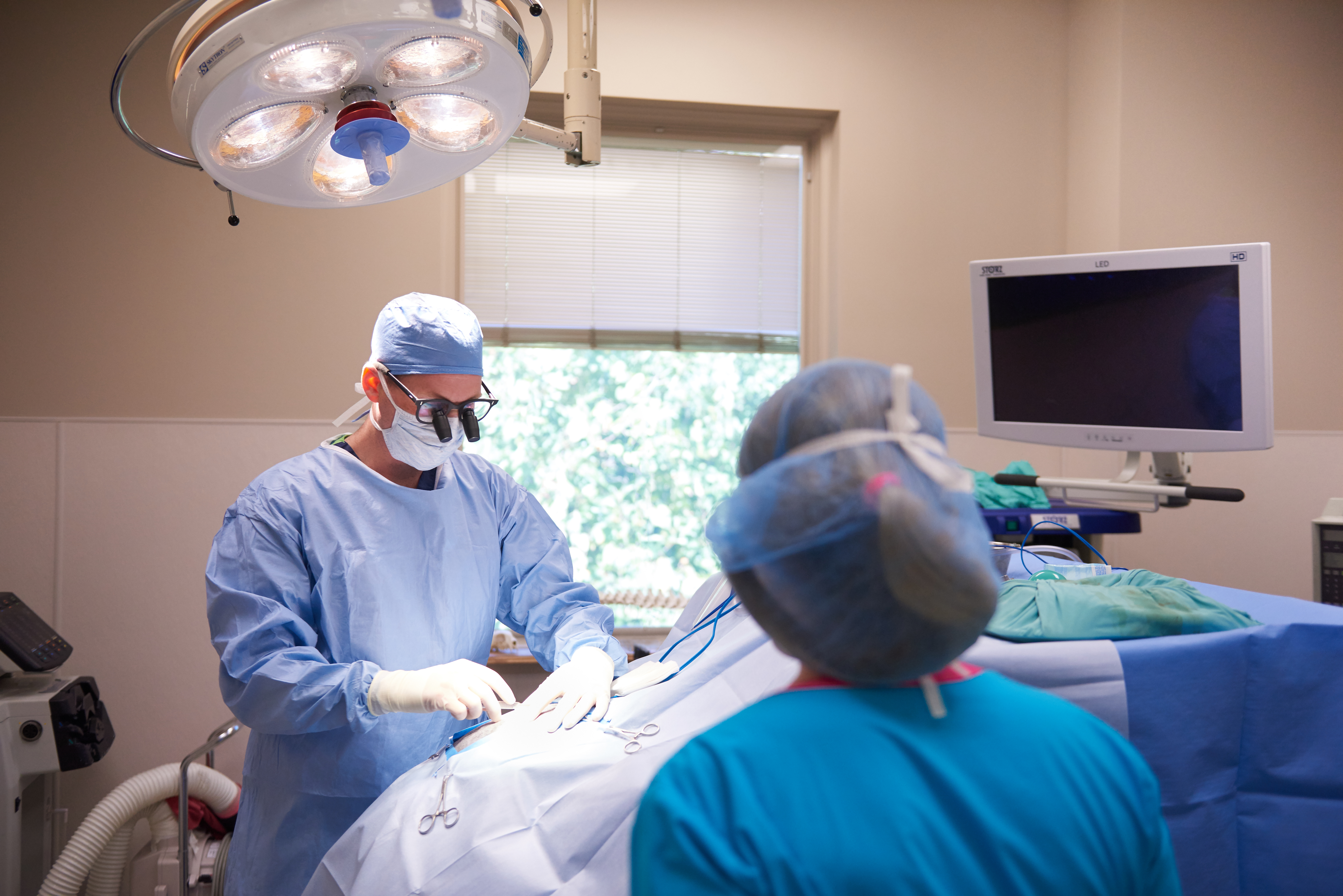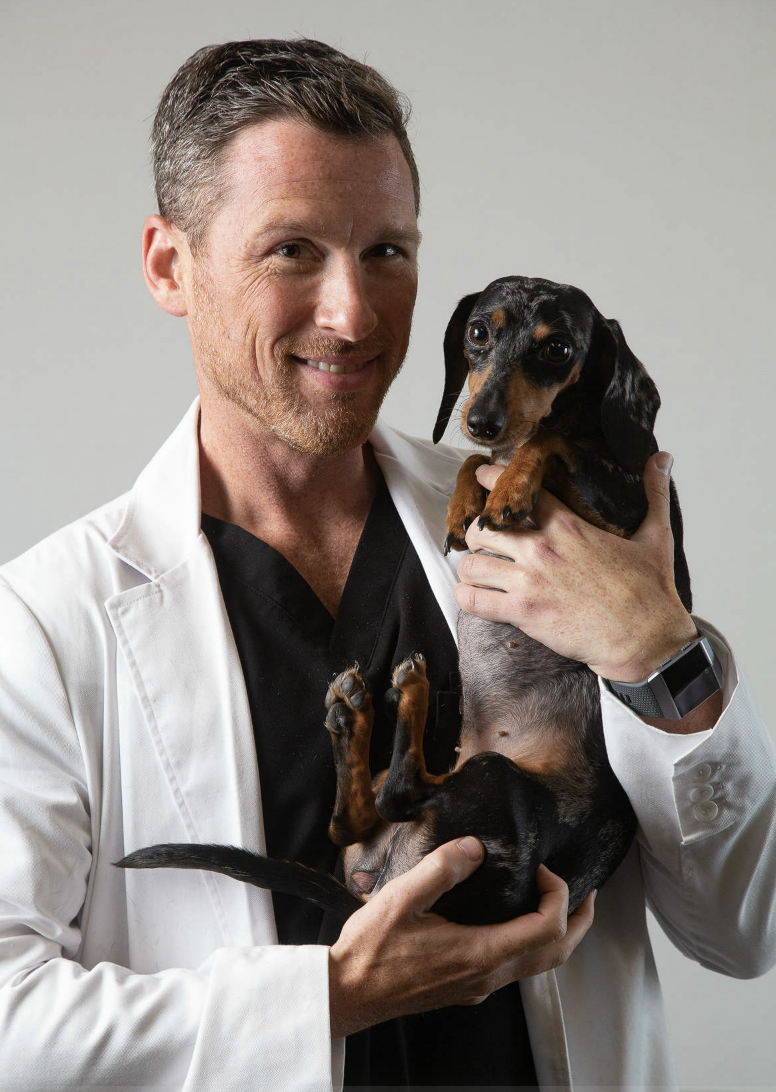 Following residency, Dr. Wininger joined the faculty at the University of Missouri as an assistant professor of neurology/neurosurgery and a member of the Comparative Neurology Program. In addition to serving as the attending neurosurgical clinician at the Veterinary Medical Teaching Hospital, he was an active researcher for the development of treatments of neurodegenerative disease that affect both young dogs and children. He received international awards for his efforts that contributed to therapies now utilized in both animals and humans. He maintains an adjunct professor role at Mizzou and remains an active member of the research and teaching program there. He developed one of the first hybrid private practice/academic residency training programs with the faculty at MU and trains four residents per year that will go on to practice neurosurgery themselves. The training of future veterinarians remains one of his top priorities.
Dr. Wininger has extensive clinical training in all aspects of veterinary neurology/neurosurgery with a neurosurgical certification from the ACVIM. His special interests include advanced MRI neuroimaging techniques and minimally invasive neurosurgical procedures. He has authored several peer reviewed manuscripts and book chapters on these topics. He is the founding and current treasurer of Veterinary Neurosurgical Society, an organization committed to uniting veterinary surgeons and neurosurgeons in discovering the best therapy for pets. He is the founder of 3D Veterinary Printing LLC.